Home > Noe Valley Fire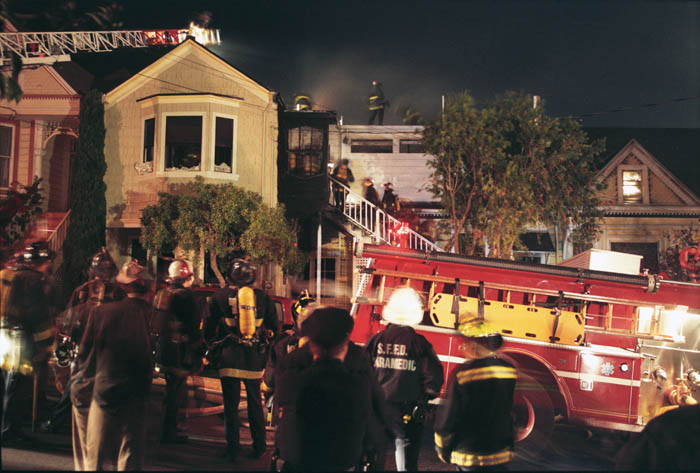 Stephan and I counted 11 engines, 5 ladder trucks, 2 PG&E crews, 1 Ambulance, 1 Captain's Suburban and 1 Heavy Rescue truck.
The Chronicle reported that 95 firefighters had responded to the scene. If anything, that was an undercount. Witness the seven firefighters on the staircase, eight on the street and half dozen or so visible on the roof.
A house burns in Noe Valley, San Francisco. The fire department shows up, people watch. San Francisco, Noe Valley, fire, Fire Department, California, photographs, pictures, urban, victorian