Home > Sierra Nevada > Mono Lake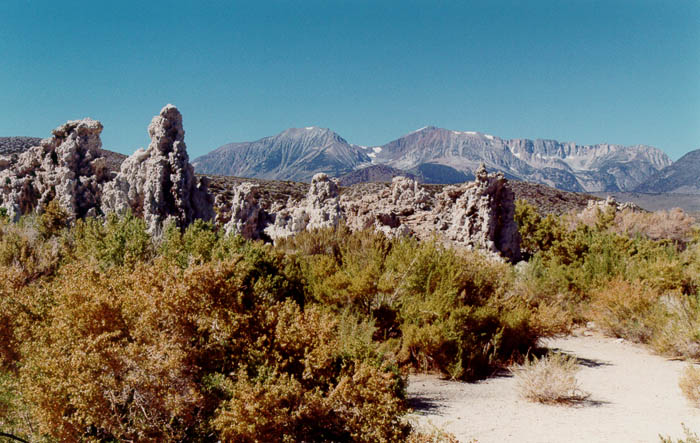 Tufa and scrub brush, framed by the eastern slope of the Sierra.
I think that is Mount Warren (~12,300 feet) in the center and Mono Dome (~10,600 feet) to the left. On the far left, behind the tallest tufa, is the mouth Tioga Pass.
Back To Sierra Nevada, California
Photographs of the Tufa towers at Mono Lake, California. tufa, mono lake, lee vining, sierra nevada, 395, photographs, pictures, travel, california